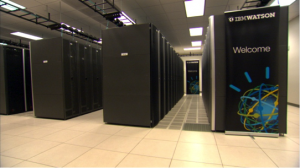 There are seven billion people on our planet and chances are we all know someone who has been affected by cancer. To see a loved one thrown head first into the world of a disease that plays by no rules and offers no road map is heartbreaking.
We most often hear of cancer as one of a type; "breast cancer" or "colon cancer" or "lung cancer." That fragmentation sometimes obscures its impression on global and public health. Cancer is in fact the leading cause of death worldwide, accounting for more deaths than HIV/AIDS, Tuberculosis and Malaria combined[1]. When one considers the impact on families, communities, and even countries, it is clear that cancer is a debilitating disease which must be eradicated.
We can certainly consider the extensive scope of cancer and understand its impact, but cancer really hits home when it affects your own family. I saw firsthand how horrible and unfair this disease is when my grandfather was diagnosed with acute myeloid leukemia (AML). When he was first diagnosed, Dr. Hagop Kantarjian at MD Anderson consulted with my grandfather's local physicians on the phone and guided his care. That experience taught me how important it is to have access to specific cancer expertise in order to seek and find the best treatment regimen for each individual patient. So, you can imagine my reaction when I learned that it had become technologically feasible to extend access to the expertise of the clinicians at MD Anderson beyond the walls of the cancer center in Houston, Texas.
The Oncology Expert Advisor, a tool powered by IBM Watson, extends the reach of MD Anderson-level care far beyond Texas, and far beyond the United States. Through data it collects worldwide, it will help oncologists around the world create treatment plans, conduct clinical trials and spot potential complications. (You can learn more about it here.)
Extending this reach takes no small amount of effort, and so that is why the Jynwel Charitable Foundation has committed $50 million to help it fulfill its worthy mission.
I truly believe this program will transform patient care for cancer patients, and I look forward to keeping you updated as we work with the physicians and scientists of MD Anderson to make history fighting cancer.
[1]
Cancer Key Facts, World Health Organization