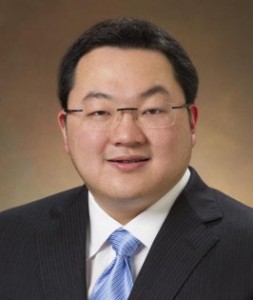 Welcome to the Jynwel Foundation blog. My colleagues and I will be posting here from time-to-time, giving updates on the problems we're working to solve. Our hope is that you will find the information educational and be inspired to take action yourself.
One of the great privileges in my life is meeting people who come from very different places and finding that we have so much in common when it comes to safeguarding wildlife, advancing education, and fighting the diseases that affect the people we care about.
I'm drawn to this work because as a young man I saw the positive impact that my father and his father had by helping others. And at some point when I was old enough, I also realized how much it added to their lives and their communities, and I knew I wanted to do the same.
In the early 1940s, my grandfather left China for Malaysia without any education. He didn't have the opportunity for formal schooling, so as an adult, he placed a high value on education. Focusing on the people of Penang, he donated money to build schools and sponsored scholarships for thousands of primary school students.
My father expanded on that mission of serving his community, taking roles in the public sector as the President of the Penang Chinese Chamber of Commerce and the Vice President of The Associated Chinese Chamber of Commerce, amongst others.
Service to the communities where we live and work remains important, but over the past three generations, the world has grown closer and more interconnected. We know now that challenges in one part of the world are in fact challenges for the whole of it. This does not mean we should be intimidated by the size of the problems. It means only that we have more in common than we thought.
We face big challenges – big challenges that require bold and innovative solutions. I look forward to sharing updates on our progress, but if you see an opportunity where we can help, please email us at info@JynwelFoundation.org.